This store requires javascript to be enabled for some features to work correctly.
Nature is at the heart of everything we do
At our farm in the Adelaide Hills of South Australia, we replenish and respect the environment with a dedication to biodynamic* farming since 1985.
We are committed to giving back to the Earth more than what we take from it through a positive and regenerative approach to the planet. 
While we care for the land, we are also committed to protecting and promoting the wellbeing of our people, working with like-minded partners to invoke positive change, and creating products that are holistic, pure and cultivated with uncompromising care.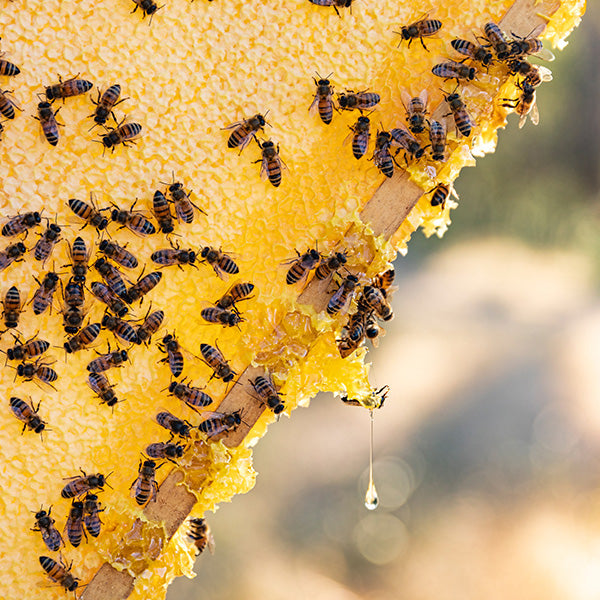 SHORT TERM GOALS
● Guarantee a local production option for 70% of our packaging by the end of 2022
● 100% of palm oil used in products to be sustainably and responsibly sourced by the end of 2022
● Plant 2,500 seedlings in 2022 to support revegetation along watercourses in bushfire affected areas 
● Support native birds and koala habitats by planting 700 tree seedlings on the Jurlique farm by the end of 2022
● Install 100kW solar panels at our manufacturing facilities by the end of 2022
● Commit to 100% reusable and recyclable packaging by the end of 2023
● Natural pest management through the annual release beneficial insects on the Jurlique farm
● Support water conservation at the Jurlique Farm and improve plant water uptake by integrating soil moisture monitoring technology   
● Partner with more mission-aligned NGOs
● Introduce a more intensive sustainability education program for employees
● Actively work on decarbonisation by reviewing and identifying carbon-neutral supplier options
LONG TERM GOALS
● Ensure all our products follow our new formulation and packaging charter  
● Continue to promote biodynamic* farming and improve regenerative agriculture education within the community 
● Expand our partnerships with more mission-aligned NGOs
● Plan for Jurlique's future with updated goals and targets for 2030
● Build a carbon neutrality roadmap for 2030 
Our Ongoing Sustainability Efforts
At Jurlique, we have been committed to sustainability since day one, continually striving to improve our sustainability efforts by setting goals and taking action in every area of the business, from the planet to our people, partners and naturally formulated products.
*Certified biodynamic by the National Association for Sustainable Agriculture, Australia. Jurlique's products and farm are not certified by or affiliated with Demeter® USA or Demeter International.