This store requires javascript to be enabled for some features to work correctly.
PIONEERS OF HOLISTIC AND CONSCIOUS BEAUTY
For more than 35 years, Jurlique has followed the same meticulous path, from the seeds we plant to the products that reach your skin.
This path was laid down by our founders, Ulrike and Jurgen Klein, inspired by a vision to create high-performing, pure and natural skincare. At the heart of this vision is our unique biodynamic* farm in the pristine Adelaide Hills, where we support the health and vitality of the land, sustainably planting and harvesting powerful farm-grown botanicals used in our natural skincare.
DEDICATED TO BIODYNAMIC* FARMING
From the first seed planted on the Jurlique Farm, we have remained connected to our sustainable roots, dedicating years to mastering sustainable farming principles and caring for the farm as an integrated, living organism.
Learn More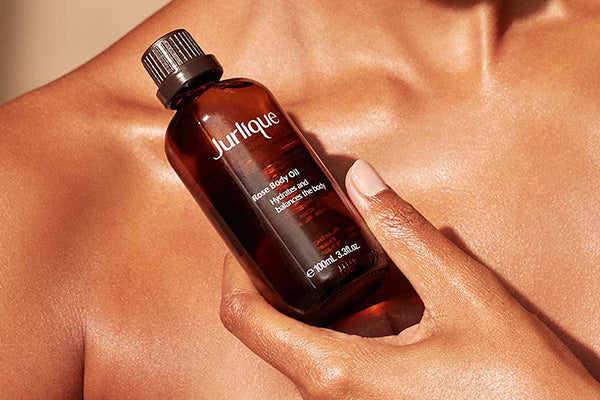 CULTIVATING MINDFUL RITUALS
Like the precious land that we tend to, Jurlique has evolved and grown, blazing a trail in holistic and conscious beauty movements by creating sustainable, natural-based skincare products and beauty rituals that are in harmony with nature.
As proud pioneers of slow beauty, we continue to sustainably cultivate the Life Force of Nature in the very same soil where it all began. We replenish and respect our environment and are forever committed to the biodynamic* way.
Learn More
OUR DREAM WAS TO CONNECT PEOPLE BACK TO NATURE. THAT CONNECTION... THAT'S THE REALLY IMPORTANT THING FOR US AS HUMAN BEINGS.
DISCOVER JURLIQUE

BIODYNAMICALLY* FARM-GROWN IN AUSTRALIA

NATURALLY EFFECITVE SKINCARE

*Certified biodynamic by the National Association for Sustainable Agriculture, Australia. Jurlique's products and farm are not certified by or affiliated with Demeter® USA or Demeter International.
OUR COMMITMENT TO ACCESSIBILITY
Jurlique is committed to making our website's content accessible and user friendly to everyone. If you are having difficulty viewing or navigating the content on this website, or notice any content, feature, or functionality that you believe is not fully accessible to people with disabilities, please call our Customer Service team on 1800 805 286 or email our team at customercareusa@jurlique.com with "Disabled Access" in the subject line and provide a description of the specific feature you feel is not fully accessible or a suggestion for improvement.  We take your feedback seriously and will consider it as we evaluate ways to accommodate all of our customers and our overall accessibility policies.  Additionally, while we do not control such vendors, we strongly encourage vendors of third-party digital content to provide content that is accessible and user friendly.