This store requires javascript to be enabled for some features to work correctly.
Each step of our process is completed by hand to respect and preserve the full integrity of the Life Force of Nature.
We record every phase from seed to germination, hand harvesting and handpicking each botanical at the height of its vitality to extract its most potent essence. Using our unique Bio-Intrinsic™ Method, we are then able to capture powerful extracts that further intensify the skin health benefits of our carefully-formulated products.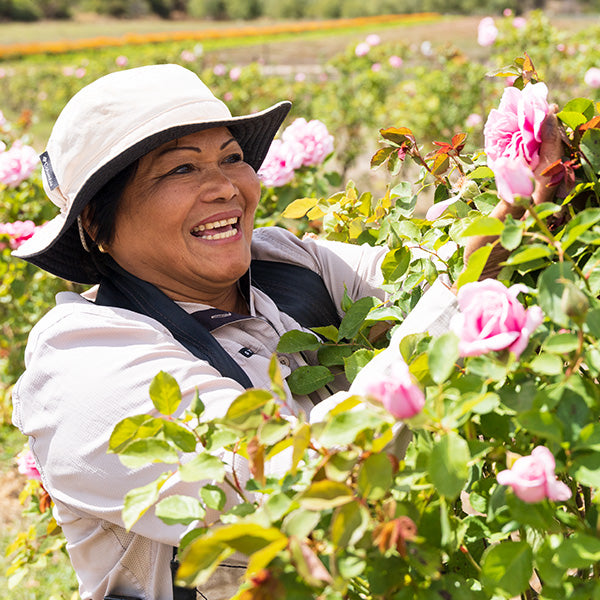 THE FARM AND OUR BIODYNAMIC* WAY
At Jurlique's farm in the Adelaide Hills, we go one step further
in our approach to organic skincare by following the biodynamic* way. Working in harmony with nature, we plant potent botanicals known for their mind, body and skin properties, harvesting them by hand at the height of their vitality and carefully cultivating their essence to create high-performing natural-based skincare.
LEARN MORE
LIFE FORCE OF NATURE EXPERTISE
Our Biodynamic approach is founded on three core principles
WE BELIEVE
That by growing plants and herbs biodynamically, they can thrive without harmful pesticides and herbicides, allowing us to magnify the pure and powerful ingredients that form the foundation of our naturally effective skincare.
OUR PHILOSOPHY
Is based on full traceability and transparency, from seed to skin.
THE ART OF INTENSIFYING HIGH‐PERFORMANCE BOTANICALS
OUR BIO-INTRINSIC™ METHOD
Thanks to our unique blend of nature and biodynamic farming, our method allows us to use our plants when at their most potent and powerful.
After harvesting, our Farm‐grown botanicals are transported to the drying shed to undergo our unique Bio-Intrinsic extraction method. This three-step process extracts and recombines high‐performing ingredients from our dried botanicals to further intensify their skin benefits. 
THE FARM
Discover the Jurlique way, experience our unique connection to nature and learn more about our practices and processes by taking a behind-the-scenes tour of Jurlique's biodynamic* farm in the stunning Adelaide Hills.
As proud custodians of the Jurlique Way, our cherished farm staff are integral to our values, playing a vital role in keeping both our farm and its ecosystem thriving.