This store requires javascript to be enabled for some features to work correctly.
Spilanthes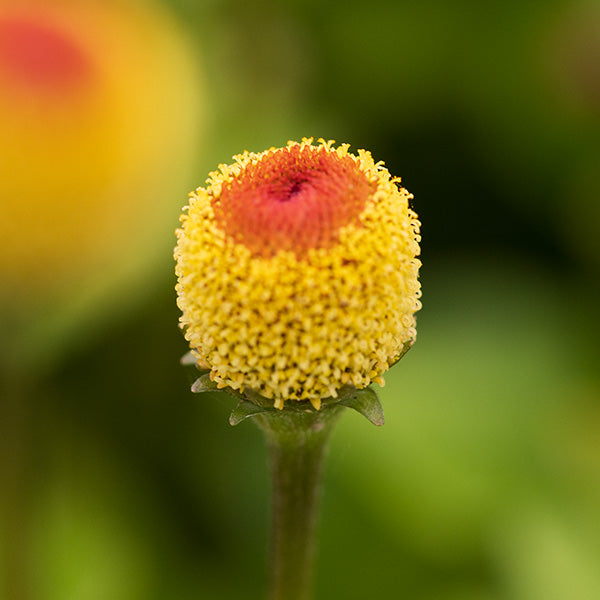 Spilanthes
Scientific Name: Spilanthes acmella
Spilanthes is an astringent herb that helps to rebalance oiliness whilst soothing the skin and can help boost collagen production.
SKIN BENEFITS
OUR SECRET TO NATURAL ANTI-AGEING
We've always known that Spilanthes is a special plant. Firstly, it's traditionally known as the 'toothache plant', due to its mouth-numbing ability when chewing (our team on the farm tell us that the actual flower heads make your fingers tingly, so they're careful not to touch their eyes after they have been hand picking flowers as they have that numbing effect). Secondly, Spilanthes extract has a soothing effect on the skin.But it's only recently that we've discovered it can also promote skin's collagen production…
SPILANTHES IS TRADITIONALLY KNOWN AS THE 'TOOTHACHE' PLANT AS IT HAS A NATURAL NUMBING EFFECT WHEN CHEWED.
*Certified biodynamic by the National Association for Sustainable Agriculture, Australia. Jurlique's products and farm are not certified by or affiliated with Demeter® USA or Demeter International.